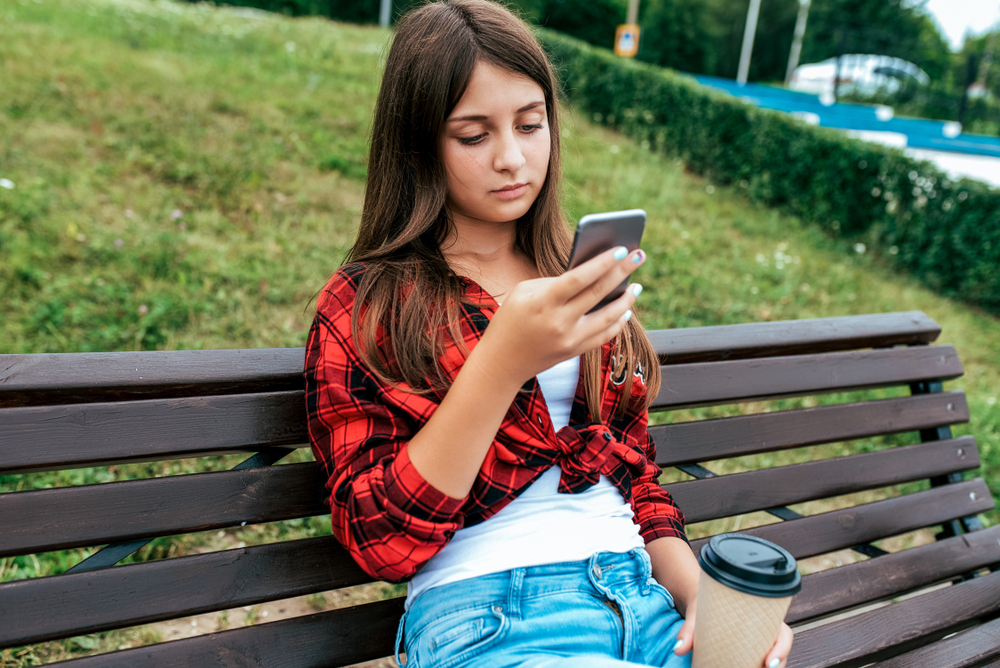 By Grace Griffiths (our work experience student)
In a world where technology is slowly making formerly ordinary things such as shopping in stores and writing letters to family who live far away obsolete, a new way to advertise brands and products has come about: digital marketing.
Replacing TV or radio commercials and billboard ads on highways, newer marketing avenues such as email, website and social media including Instagram, Snapchat and YouTube are slowly pushing their way to the forefront.
Playing the generation game
These types of marketing will only appeal to certain generations, however. Baby boomers probably aren't overly interested in seeing a thirty second ad for the newest Avengers flick on YouTube. Members of Generation X probably wouldn't care less about the most popular makeup brand being advertised in a sponsored Instagram post made by one of the Kardashian clan. But, as for millennials and Generation Z… well, digital marketing plays a vital role in how they recognise brands and whether or not they will be inclined to purchase the items they sell.
Defining Generation Z
Generation Z is defined by many as those being born between 1995 and 2006 and who are already highly familiar with the use of technology (leading to them often being called the 'iGeneration'). They are also linked with the high usage of social media, more widespread numbers of people who identify as being part of the LGBT+ community, and for having more of a wider social conscience than the older generations.
I am part of what society today calls Generation Z. Like my peers, I do embody a few of these closely associated stereotypes. I am guilty of spending every spare second glued to my Instagram and Snapchat accounts. I am the ultimate go-to person in my family for technology assistance. However, I have many social beliefs that set me apart from what my friends believe in.
Buying Power
According to Forbes, Generation Z will account for 40% of all consumers this time next year. The oldest members have a buying power of $44 billion, and with all Gen Z members combined, we wield a formidable buying force of $200b worth. Yes, you read that correctly. Considering the already major influence that they will continue to exert for a long period of time, many companies are already trying to cater to the ever-growing market of Gen Z shoppers. However, are they doing it correctly?
Influencers
Unsurprisingly, social media is a mammoth influence on the shopping habits of many. They may see a product being used or advertised on someone's YouTube or Instagram account, and go ahead and buy it. Since the early 1900s, many companies have often employed a spokesperson (i.e. a well-known celebrity actor, athlete, model or TV personality) in order to sell the brand and market it to the generation that they are targeting.
For Generation Z, that spokesperson who will attract our attention would most likely be someone:
who is close to us in age
we already know about
who has social media figures, i.e. a YouTuber with 10+ million subscribers
who is an established Instagram personality (eg famous for posting makeup tutorials).
There are the companies who pay celebrities a hefty sum to endorse their products and give the company 'shoutouts' in Instagram or Snapchat posts. This is famously associated with people like the Kardashians, who, along with having an exorbitant number of followers, are notorious for their constant promotion of weight loss products like waist trainers, fit teas and vitamin supplements. These celebrities are chosen because of their popularity on and off social media and their appeal to a wide audience. Many companies will also reach out to accounts with a smaller following in order for them to advertise niche products. While not as well-known as, say, the Kardashians, these account holders may have the exact type of demographic to influence consumption of a particular product by advertising/promoting it.
Shopping communities
If you enjoy shopping online, as many of us do, chances are you're a member of a few online marketplaces that sell anything from swimwear to bed linens. You've bought a few items, had them shipped, and then you get an email asking if you want to be a member of the shop's community. You'll usually get a list of perks that include early notice before any huge clearance sales, free premium shipping, and a 20% or more discount on your birthday. These prime offers are made by companies to keep customers coming back and using those services.
Generation Z shopper habits
Most Gen Z shoppers show the following preferences:
They prefer to buy from businesses that offer both online and in-store experiences
They use websites rather than apps for their online shopping.
They use Amazon for online shopping over other sites as their quick shipping, selection and ease of use making it the most popular option.
Authenticity is also a key factor in deciding between brands, as around 75% of shoppers trust a company more if they use actual customers in their ads and around 80% will also do so if the images that they use aren't Photoshopped.
If you also support a charity or some other form of philanthropy that has something to do with what you market and sell, then you have another way of appealing to Gen Z customers and their wider social conscience.
What also draws the attention of a Generation Z'er using email as a marketing tool is the use of colourful graphics and imagery – something that catches the eye and overall interest. We are said to have a short attention span of only eight seconds (that's less than a goldfish!), so if you can break that barrier, you might just have a chance of attracting a new customer or subscriber to your brand.
Most Gen Z customers are enticed by a personalised message in the subject line of a promotional email (e.g. 'Hi Melinda, here are some more products we think you might be interested in!'), as it makes them feel more welcomed and comfortable with shopping online with the company. They also don't want too many emails regarding the availability of new products, as these often become too overwhelming and annoying. However, many people do want the free promotional codes and discounts for certain products.
Looking to the Future
As we get further and further into the future, the technology that we use seems to improve upon itself, with recent developments like artificial intelligence becoming more conventional today. The most notable use of AI currently is virtual assistants such as Amazon's Alexa and Apple's Siri, which are designed to do daily tasks for you, such as noting important dates and events, providing information from websites and playing music or video. However, in the future, there may be a use for AI that could also impact on the consumer habits of some of the younger members of Generation Z. It could be used to produce more efficient marketing tools and strategiesfor a more Generation Z-friendly experience online and in-store. This could be something that teenagers ten years later would use in order to influence their shopping.
Therefore, when you think about it, there are a fair few changes that companies need to make in order to market towards a younger generation. A personalised experience for shoppers should also be something of increased focus.