"I have had the pleasure of working with Joanne Ryan and Infodec Communications in the past to build my website. Jo was my first contact when it was time to refresh our website. Throughout the process, Jo worked closely with me to make sure that I was aware of all steps of the process. She involved me in ensuring I was happy with the website's layout, content and design. Jo was able to make recommendations for upgrading features of the website to make it more user-friendly and accessible. The whole process was seamless and stress-free. Jo is very professional, easy to work with and knowledgeable. I have no hesitation in recommending the services of Infodec Communications."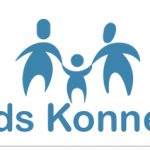 KIDS KONNECT
"The Infodec team has revolutionised my processes for communication with clients and prospects, making it efficient and effortless. As a busy business owner, time is a precious commodity; and as an accountant, my true passion lies in number crunching.
With the assistance of Infodec Communications, I now have a crystal-clear roadmap for the year ahead and have gained valuable insights into current news and trends. The Infodec team's unwavering support extends beyond developing business award nominations to encompass polished newsletters and timely updates on the federal budget.
Working with Infodec Communications, I have struck the perfect balance – asserting my influence over the tone and key messages without getting bogged down in intricate details. This equilibrium has undoubtedly propelled my business forward.
I am immensely grateful for the Infodec team's invaluable contribution to growing my new business and their work over many years.
The company has always been a reliable and trustworthy resource, allowing me to confidently refer my clients to Infodec Communications for their PR,  communications or grant-writing needs."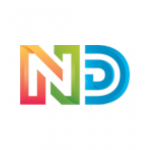 NEXT DIMENSION ACCOUNTING
"Nursing Group Pty Ltd utilised the services of Infodec Communications for a six month period to enhance our company's profile as well as a marketing exercise. Joanne was efficient and professional in setting up a six month plan for us. We were kept updated at all times, guided and supported throughout that time. We were very happy with our dealings with Jo and are happy to recommend Infodec Communication Services."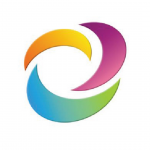 NURSING GROUP
"The team at Infodec Communications have been instrumental in providing copywriting for a monthly newsletter for the Transport for NSW Realise Business and Parramatta Light Rail Business Support program over an extended timeframe. Written content included small business advisory articles and client case studies. They produced engaging content that met the brief, edited it when instructed and delivered it on time. Their understanding of the target market and stakeholders has been reflected in their content consistently and I would have no hesitation in recommending them for their quality work and diligence."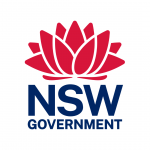 REALISE BUSINESS/NSW GOVERNMENT PARRAMATTA LIGHT RAIL PROJECT
"Jo Ryan and her team at Infodec Communications worked tirelessly to ensure the Kookaburra Kids 2021 Annual Report was delivered on time and on budget. After coming in part way through the process, Jo was able to quickly pick up the pieces and further develop the theme and look of the report, then see the project through to completion and delivery. We are thrilled with the result! Her professionalism, knowledge of our market, calm manner and suggestions along the way meant that the whole process from start to finish was streamlined and painless. Jo was so helpful and made it easy for us. We would highly recommend Infodec Communications."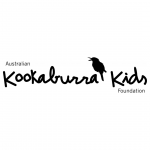 AUSTRALIAN KOOKABURRA KIDS FOUNDATION
"Infodec Communications has worked with Wheelchair Rugby League Australia for over 4 years. They have been proactive and results driven, successfully securing grant funding, ambassadors, publicity and more for our organisation. I would highly recommend their services and value their experience and insight."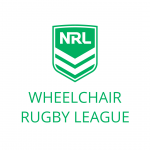 WHEELCHAIR RUGBY LEAGUE AUSTRALIA
"We engaged Infodec Communications to develop and implement a strategic plan to raise the profile of our NFP and seek new funding sources.  We have been extremely pleased with the outcomes of project including the media coverage, engagement of high profile Ambassadors, grant applications and relationship building activities.

Their approach is deadline driven, proactive and insightful and they know how to capitalise and build on the links between NFPs, government and business.
I would highly recommend their services."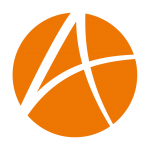 ACTIVUS TRANSPORT
"I would happily recommend Joanne and Infodec for anyone looking for assistance with tender writing.
We engaged Joanne to assist our business with our first ever tender, Joanne was very welcoming, professional and on top of the whole process from the start, Joanne was also very accommodating with any request we had.

We will definitely be using Joanne and Infodec services in the future."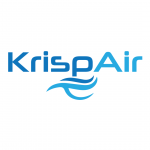 KRISP AIR
"What Jo promises, she delivers. We engaged Jo's services to help us with an award submission. She took the time to understand our business and we were finalists in all three categories we submitted in. We managed to win one category in an Australia wide category, this was without doubt due to her help.
We highly recommend Infodec to other businesses and will be working with her again in the future."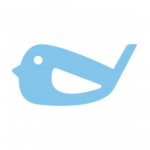 BIRDIE WEALTH
"Joanne is an excellent publicist who takes a strategic and results focused approach through time and research of the business and industry she is working with. Since enlisting the services of Infodec our business has seen amazing growth. Some of the publicity Infodec has helped us with includes exposure to key business and council members in our local area, local newspaper publications and back-links from key websites. Joanne also recently helped us with our submission for the NSW Business Chamber Regional Awards, which we won in our Micro Business category. I see Infodec as a valuable asset to my businesses and they are an absolute pleasure to work with."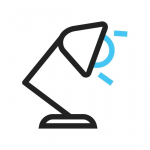 INSPIRE COWORK
"Wheelchair Rugby League Australia engaged the services of Joanne Ryan from Infodec Communications to assist with our grant application for the Northern Beaches Council Stronger Communities fund. Our application sought funds to establish an organised sport on the Northern Beaches that caters for people with disability and promotes equality and inclusiveness in the Northern Beaches community.
Within a short timeframe, Joanne researched and gathered relevant information and worked in co-ordination with us to develop a persuasive written application that addressed key criteria and clearly articulated our strengths and benefits. We were subsequently successful in obtaining a $50,000 grant.
I would highly recommend Joanne to others who are seeking a professional grant writer who has a clear understanding of her clients' needs, an insight into government requirements and the ability to address key criteria in an effective and engaging way."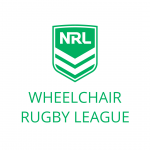 WHEELCHAIR RUGBY LEAGUE AUSTRALIA
"Davell Products have been working with Joanne Ryan from Infodec Communications since May 2017 and have been delighted with the service. 
Infodec is an integral part of Davell's marketing strategy, providing our monthly website blog, quarterly email newsletter, updates and postings to LinkedIn and ad hoc email campaigns regarding new product releases and industry-specific information.        
Nothing is a problem to Joanne, who carries out the tasks asked of her in a very friendly, timely and professional manner.
It is a pleasure working with Infodec, who have proven to be a great asset to our business."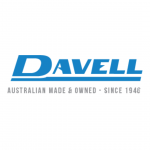 DAVELL PRODUCTS
"We engaged Infodec to prepare our first ever annual marketing plan (despite being in business for several years). What we received was not just "a plan" but the confidence that the team at Infodec understood our business, our industry and had great ideas on how we could promote our business. Infodec has met all agreed timeframes and been flexible to incorporate new ideas as we bring them to the table. Thank you to Joanne and the team."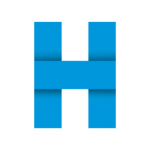 HOPSCOTCH ACCOUNTING
"Sutherland Shire Council's Economic Development Unit recently engaged Joanne Ryan from Infodec Communications to facilitate a tender writing workshop for local businesses. Joanne's engagement incorporated the investigation and development of material for the workshop which included a comprehensive workbook for attendees. The quality of the material provided was outstanding and Jo's experience in working successfully on other tenders resonated in her presentation."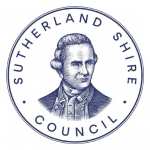 SUTHERLAND SHIRE COUNCIL
"Joanne Ryan from Infodec Communications has been a great asset to Sutherland Shire Family Services (SSFS), now The Family Co., as we have sought her services for two recent tenders. The first Tender was submitted some 18 months ago, while the second was as recent as 4 months back. I can't recommend Joanne enough for her communicative skills, her professional approach to her work and her strength in understanding her customer's needs."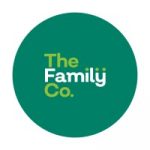 THE FAMILY CO.
"BEC Southern Sydney engaged Infodec Communications to assist with the preparation of a Federal Government tender for the supply of small business advisory services across southern Sydney. We were subsequently one of three metropolitan NFP training providers that were successful in winning the Federal Government tender from a very competitive field. We found Infodec Communications provided clear communication and planning throughout the process and met all required deadlines. Their professionalism and experience helped us create a successful bid. I confidently recommend the services of Infodec Communications for companies considering tendering or for other professional and business writing projects."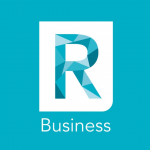 REALISE BUSINESS
"I have been working with Infodec since 2013 and have found Joanne and her team to be professional, responsive and generous with their time with respect to our unique requirements. I am pleased to recommend Infodec to other organisations looking for quality and customer focused service."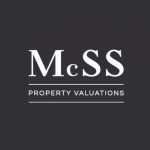 MCLENNAN STEEGE SMITH PROPERTY VALUATIONS
"Joanne from Infodec Communications has helped my small business grow through her ideas on marketing, SEO and monthly newsletters. Her help with our recent business award entry was the best you could ask for. We were successful in winning Small Business of the Year. Without Joanne's help I don't think we could have gone that far. I would highly recommend Joanne from Infodec Communications for any advice in advertising, marketing or copywriting for your business."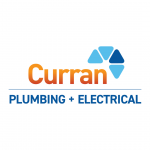 CURRAN PLUMBING & ELECTRICAL
"Joanne and her team at Infodec Communication has helped my business in public relations and email marketing. I am very pleased with your professional work in helping my business increase publicity on various occasions. Your innovative ideas and writing skills are excellent. I feel confident in working with you. You always think and plan ahead to help my business grow in professional communication. I have received very positive feedback from my customers for all the work done by the company. Thank you for your big effort."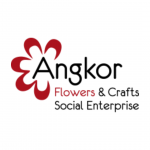 ANGKOR FLOWERS & CRAFTS
"We used Infodec to develop our corporate profile and business plan presentation. The documents are of high quality and are receiving strong positive feedback from internal and external stakeholders. The presentations have provided a platform for interested parties to engage with the business to support our growth plans. Joanne and her team were extremely proactive and supportive throughout the process which achieved the quality outcomes. Thank you Joanne, we will definitely be in touch for further work and recommend you to our business associates."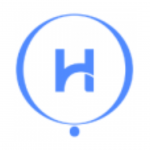 HANROB PET HOTELS
"I have worked with Jo over the last year in order to increase our media presence and build our brand recognition. Jo was organised from the start – she had a plan and timeline and detailed all costs associated with the strategy. Jo is proactive and suggested articles and concepts to build our brand. I love the fact that she follows me up – it is such a change to have someone in this space who has processes underlying their concepts. Jo's articles are well written and always relevant and thought provoking. Over the last year we have seen an increase in enquiry as a result of our marketing campaign. Ultimately it is all about the results and they are fantastic!"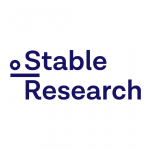 STABLE RESEARCH
"ShireBiz engaged the services of Infodec Communication to work in collaboration with Stable Research to develop and analyse a survey about Tax Reform. Infodec Communications analysed the Tax Discussion paper, developed questions that directly spoke to the SMEs who undertook the survey, analysed the survey results and produced a submission to Treasury. They also developed survey results into a report that was presented to Assistant Federal Treasurer, Josh Frydenberg, NSW Treasurer Gladys Berejiklian and Sutherland Shire Mayor, Kent Johns at the Talking with the Treasurers business event. We found Infodec Communications to be a company that had a strong knowledge of the policy environment as well as an understanding of business discourse. We would highly recommend them to businesses and industry groups to assist them articulating their message to Government, clients and the general public."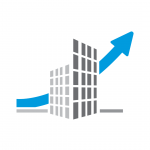 SHIREBIZ
"Joanne at Infodec has been a godsend for our business. Recommended to us for PR, she has proven to be someone with considerable business acumen and contacts. As a result she has proved to be an informed mentor, one who is genuinely interested in seeing her clients prosper and rare today, is generous with time and advice. We have no hesitation in recommending Joanne and Infodec in the knowledge she will exceed expectations."
INVEST2BUY