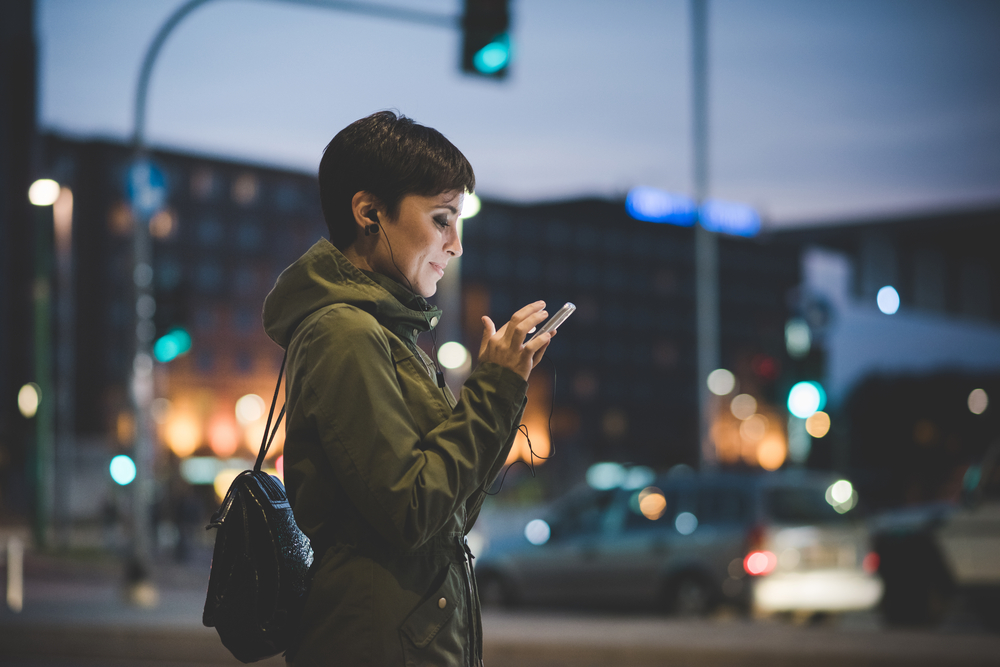 It's now a given that customers do online research before they buy and, according to a consumer content report on influence in the digital age, 86 percent of consumers says authenticity is important when they make decisions about what brands they like and support. While there may be a perception that this applies only to purchases like holiday accommodation, online shopping or restaurants, this definitely isn't the case. Online authenticity is relevant to any type of business or business owner.
The report also highlights that distrust is a major stumbling block to commerce, with the majority of survey respondents judging that less than half of brands create content that resonates as authentic.
Online checking is the new form of 'proof'. At this moment potential customers and clients are checking out your business online, looking for the positives but also searching for any fakeness, scams or scandals attached to your business.
Online users will be asking themselves 'Do they look Legit?', 'Do they have a track record in the industry?', 'Are their services any good?', 'Can I trust their products are ethically sourced?', 'Is their pricing transparent?' – the list goes on…
So, ensure your online and broader marketing content reassures those who come to your site armed with questions and ready to buy. Is your content authentic, entertaining, free of industry jargon and persuasive?
Here are our 10 tips for authenticity-stamping your product or service online:
1. Update content regularly
Replace article and blogs that are dated with fresh, pertinent content. Don't leave the details about a conference held last year in the 'upcoming events' section. Reliable companies are on the case, attend to details and keep their eye on fresh new trends.
Actions
Weekly – weed the dated material out of your website/s – edit, delete or shift to an archive folder as appropriate.
Monthly – make the commitment to creating new content, or engaging a communications company to do it for you, which shows you are on the ball.
2. Commit to a newsletter
Create a newsletter to remind clients that you are an organisation of substance and show how you are active and engaged. Commit to a regular publication schedule ­that suits, so deadlines don't coincide with peak periods of business activity. Monthly or bi-monthly is great for sparking client interest without overwhelming them or you.
Actions
Get creative input to produce a good looking newsletter template.
Produce an engaging, entertaining and informative newsletter.
Distribute the newsletter via social media as well.
3. Claim your history
It's okay to reference past content and activities in a list of the organisation's achievements to show you have been in business for a few years. Retain interesting older web-posts that demonstrate longevity, but make sure they are in the archive folder so they don't compete with the latest material.
Actions
Engage a PR consultant to spruik your company's solid reputation.
Make sure your 'About Us' section contains historical information.
Archive relevant older company material on your websites, including articles and images that indicate the business has a long and genuine track record.
4. Show off your standing in the industry
Develop content that reflects your credibility in the industry for external sites and e-zines, such as trade magazines and industry association blogs with links back to your website.
Actions
Engage in a PR campaign to make industry writers and editors aware of your experience and offer to be a spokesperson.
Hire a writer/editor to develop well-crafted opinion pieces on industry-related issues.
Consider commissioning advertorial (paid) for online trade publications that directly relate to your marketing.
Consult a content agency about developing a 'white paper' in your industry area. While being objective, as it broadens knowledge, a white paper can also highlight your organisation's expertise.
5. Cultivate customer and client feedback
Involve your users. Customer and client reviews of your products and services are crucial to establishing authenticity.
Actions
Automate customer feedback emails.
Personally contact clients and ask for testimonials.
Get customers to leave you Google reviews that will help with your search engine optimisation.
6. Seek support from suppliers
Supplier testimonials regarding your products and services show you are well connected and help establish authenticity, as it is a third party confirming you operate a genuine and successful business.
Actions
Actively elicit supplier testimonials that reflect you have a trustworthy organisation through personal contact.
7. Engage the community
Engage in community events and donate money or services to demonstrate your organisation has local loyalty and a sound ethos. It can result in news coverage and enhanced word-of-mouth reputation.
Sponsor local sports-teams, markets, festivals and special celebrations. Support an award or scholarship at a local or regional educational institution.
Provide pro bono services for people in need.
Actions
Prepare marketing collateral for associated public events and link it back to your company website.
Make sure representatives from your organisation are physically present at associated public events to take advantage of that that social or traditional media photo-op.
Create online content that follows up on sponsorships, pro bono services and so on, to confirm there is some depth to the act of giving. Prove that you ' truly care about the things you say you care about.'
8. Harness Social Media
Social media provides low-cost and wide-reaching market exposure as consumers regularly share online their positive experiences of places, products and services. However, to get the most out of social media you need to keep it real and transparent.
A blog can employ more emotive and informal language than a corporate communique so it feels real. It allows you to reveal insights about the business that encourages consumer engagement and loyalty, For example, explaining to consumers what goes on behind the scenes, with details of how your materials were sourced and processed ethically, makes consumers more likely to share your organisation's details online.
More personal details and images shared on social media also help make your organisation more transparent, with photos of people providing most popular.
Actions
Engage a communications firm early in the year to work through ideas for regular blog posts. Have a schedule of posts you can fall back on for the next ten to twelve months with cyclical subjects like New Year, but allow for topical posts too.
Keep in mind that online content should stay relatable. Flaws in grammar and complexion are the real world – they feel familiar and make consumers comfortable in themselves.
9. Develop Case Studies
'Relatable' real people have more influence on consumers than speaking directly about products and services. Integrate your products and services into stories via case studies and show how you have helped your customers succeed.
Actions
Develop a list of customers and business scenarios that support your aims and contact those involved to ask if they would participate in a case study.
Work with a content agency to produce lively, informative case studies that show your business in action in the real world.
10. Enter Business Awards
Savvy consumers know that a public relations campaign is subjective and will feature some self-generated praise, so you will need to work harder to really gain credibility with them. Nothing says 'objectively good' more succinctly than noting you have won an award.
Awards that are relevant to your business or service may be offered by industry associations, professional bodies, publications, universities or corporations.
Actions
Note Business Awards cut-off dates for entries and compile a calendar for the year ahead, so you can produce award entries without a last-minute panic.
Engage a communications company to help you prepare a winning because we have found that the process of reviewing your business or services will itself be a positive opportunity for review and reflection.
+++++++++++++++++++++++++++++++++++++++++++++++++++++++++++++++++++++++++++++++++++++++++
Are these Guys Legit?
On the ball | Substantial | Track record | Credible | Real testimonials | Well-connected | Ethical | Transparent | Relatable Awarded
Get in touch with us today to talk about how we can help you show your authenticity to existing and prospective customers.