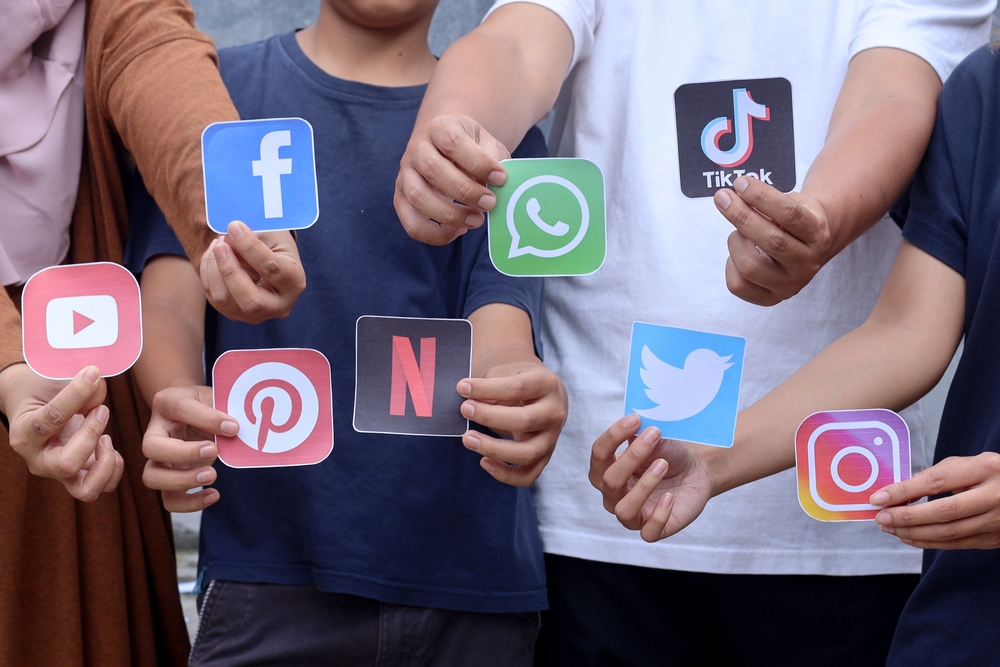 Digital platforms have become fundamental for the success and functioning of businesses in the digital age.
While there is a lot of talk about AI at the moment, the role of digital platforms remains as important as ever for B2B communication. A recent article featured on the website Data Portal provides some valuable insight into how our internet use is evolving.
In January 2023, Australia recorded 25.31 million internet users, marking an internet penetration rate of 96.2 percent among the overall population at the year's outset. During the same period, 21.30 million individuals in Australia were actively participating in social media platforms.
The internet and social media platforms have transformed into vital tools for businesses across a range of industries. It's crucial that we harness the potential of these resources and stay proactive in the quest to reach and influence audiences.
Consider your audience and who you are trying to reach
In the business world, a crucial factor for success lies in understanding your audience. Whether you're a small startup or a global corporation, knowing your target audience and effectively connecting with them is essential. If you are not sure about who your audience is, here are some tips:
Assessing your product or service – this entails a close examination of their distinctive characteristics and alignment with the market landscape. Through this analysis, you can pinpoint strengths, weaknesses, and the factors that differentiate your offering. This will help when setting a direction for the creation of impactful marketing approaches to influence your target audience.
Creating Customer Personas– constructing detailed representations of your ideal customers, encompassing demographics like age and income, as well as their interests and behaviours. These profiles provide insights into your target audience's motivations, helping with the development of marketing strategies to meet their distinct needs.

Conduct Market Research– do some research about your industry, competitors and prospects.
Choosing the right social media platform
Adopting the correct platform is essential to getting the most out of your company's social media presence. Each platform has specific benefits and drawbacks. In this post, we'll examine a few.
Facebook
With roughly three billion monthly active users as of the second quarter of 2023, Facebook is the most used online social network worldwide.
The first step to developing an engaging presence is to make sure you have set up a Facebook business page.
You can start uploading photos and interacting with other Facebook users to grow your fan base once you've finished these steps. On this site, posts, movies, photos, and competitions are successful. In addition, you can promote fresh website material on Facebook to increase website traffic.
The benefits of a business page include the ability to boost posts an advertise offers. This will drive people to your page that don't necessarily follow it.

Instagram
The most effective kind of digital marketing today is social media marketing. According to reports, Instagram ranks as the second-most popular social media network among businesses in 2022. As of January 2023, Instagram had more than two billion active monthly users.
Instagram is popular for its brief videos and captioned photographs. Instagram is a top choice for businesses specialising in digital technology, fashion and brands because it also offers simple Facebook profile synchronisation, allowing you to post material across several social networks with ease.
LinkedIn
As of 2023, Linked is the world's largest professional network with more than
950 million members in more than 200 countries and territories worldwide.
LinkedIn earned its position among the most widely used social media platforms due to its emphasis on the professional aspects of its user base. It serves as a suitable platform for job seekers and providers, offers educational courses, and encourages the sharing of professional accomplishments.
Setting up a LinkedIn business page is a strategic move. As the premier platform for professional networking and career development, LinkedIn is known for connecting businesses with top talent and enabling individuals to share industry insights.
Its standout feature is the ability to target users by job title, allowing businesses to reach specific audiences and tailor their marketing messages. Setting up a LinkedIn business page offers a powerful opportunity to tap into this extensive professional network and leverage its precise targeting capabilities for product or service promotion.
Youtube
As the second most popular social media platform as of January 2023, YouTube has developed from a collection of amateur videos into the biggest online video platform in the world since its founding in 2005 and acquisition by Google a year later. In February 2023, YouTube Shorts, which were made available to the public in June 2021, surpassed 50 billion daily views.
Leveraging YouTube's capabilities not only aids in brand building and promotion but also fosters increased customer engagement, making it an essential platform for businesses aiming to thrive in the digital landscape.
Tiktok
TikTok has firmly established itself as the preferred advertising environment for both businesses and customers, holding the top position globally for ad equity. In this dynamic platform, the key to success lies in reaching the audience through a variety of creative content forms. They can learn about the solutions being developed to make their creative journey more convenient.
Sales can be boosted using the TikTok approach:
Advertising– Make an impact in-feed with campaign solutions designed to boost visibility, engagement and reach.
Creative– Unleashing creativity with solutions built to help create content and ads specifically for the TikTok community.
Commerce– Let the audience discover and shop products right from TikTok – helping your business become the next big thing on #TikTokMadeMeBuyIt.
Measurement– Understand the performance and efficacy of your campaign with measurement solutions to support your marketing goals.
X (previously Twitter)
After being purchased by Elon Musk, Twitter has changed its name to X. In 2023 statistics, Twitter was the 14th most popular social media platform in the world, with 528.3 million monthly active users.
Twitter's quick information transmission is one of its biggest advantages because it is many users' main source of news and entertainment.
A breakdown of why people use twitter today shows it has capitalised in making it easy to follow the latest news and get updates when big news drops.
Choosing the right platform to advertise on
Selecting the appropriate social media platform can offer a multitude of advantages, including enhanced content promotion, strengthened brand recognition and credibility, expanded networking and partnership prospects, simplified communication, and numerous other benefits. Thus, the significance of identifying the most suitable social media platform for promoting your business cannot be overstated.
You can grow your business by using these techniques to select the best top social media platforms:
Make a list and a profile of your ideal customers
Examine social media statistics to identify the platforms predominantly favoured by your target demographic. The link to Data Portal above will assist
Determine which types of content your audience responds to the most
Analyse your network and digital marketing if you use any.
Measuring your success
Monitoring the appropriate social media indicators related to your competitors, products, organisation, and sector provides valuable insights into your company's influence within your industry, your market position, and the efficacy of your strategies and tactics.
While social media networks frequently provide their own analytics tools, in some situations it becomes important to rely on outside solutions. It's crucial to look for social media analytics tools that suit your particular goals.