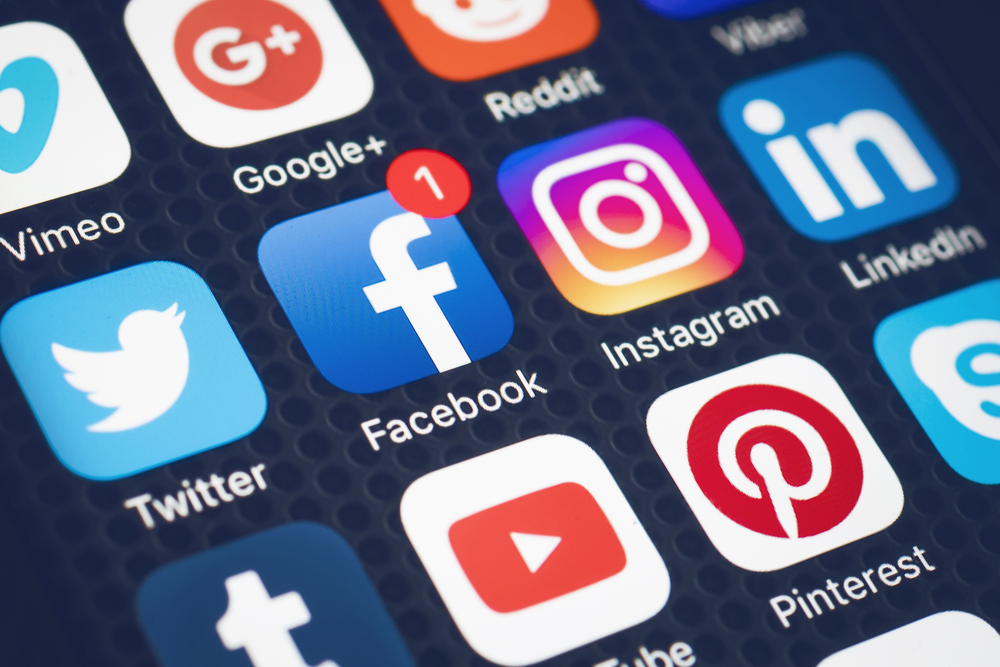 Developing an online presence can help build brand awareness, increasing consumer engagement and sales for your business.
When considering your social media communication strategy, it is important for your business to determine which social media platform is the most effective when targeting your customer demographic. That's because each social media platform has differing popularity amongst age groups.
For example, a statistic from the Pew Research Centre showed that 95% of teenagers have access to a smartphone but only 51% are connected to Facebook. Therefore, your digital marketing activities may be more effective by targeting platforms for 20 years and under. These platforms include YouTube, Instagram and Snapchat.
It's interesting to note that platforms to reach people 20 years and under are the platforms that graphics and images, not just text. So, let's take a look at the top three.
You Tube
YouTube reaches billions of users each day, which makes YouTube a great platform for reaching and engaging existing and potential consumers by creating and publishing video content.
This might be in the form of promotional videos or even powerpoint presentations with voiceover.
Businesses that can benefit from the free platform, includes anyone providing a product or service where you can share your knowledge and/or provide how-to's or tutorials on your product or service. For example, automotive services, beauty and health industries.
Instagram
Instagram is probably the most unique social media platform that is able to tell a story and create your brand's image by engaging graphic and image content. Being able to both use images and video, in an easily accessible feed can be visually appealing to showcase your product and/or services.
Businesses that can benefit from using Instagram varies, however as it is visually engaging with the consumer, businesses that focus on selling a product rather than a service have greater engagement levels. Fashion boutiques, cafes/restaurants, and health and fitness pages have the highest engagement levels as users want to see before they buy.
Snapchat
Snapchat attracts a large portion of the teenage demographic, and if your target market is based on the younger generation, then Snapchat is definitely the right choice. Using both videos and images in a timely manner, with the option of editing, filters and branded banners can create more of an authentic, engaging and fun way to market your brand.
Snapchat can benefit businesses who want their consumers to link to further information directly on their website, or third-party website. Using short energetic and engaging visuals, the user is encouraged to click through for a more in-depth understanding. Businesses who heavily rely on the written word like Newspapers, magazines and/or funds and charities can benefit the most from Snapchats marketing platform.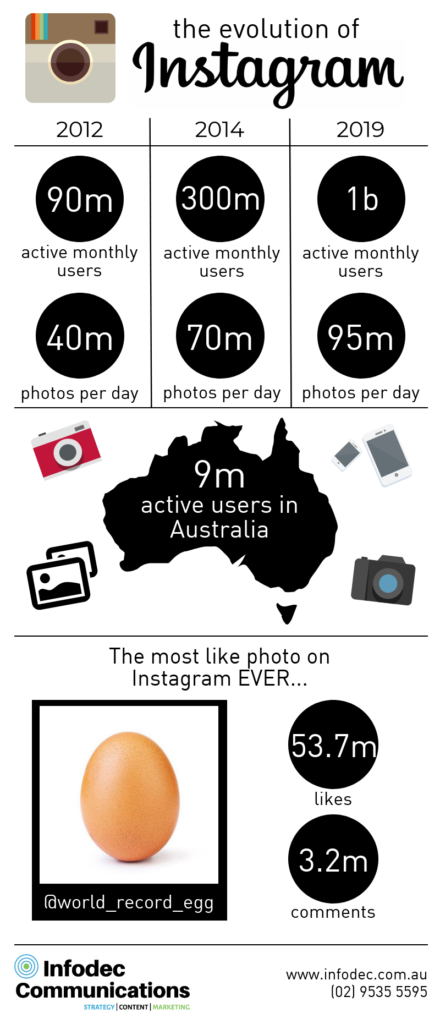 The World Record Egg holds the most-liked Instagram photo of all time and will most probably stay that way with the Instagram introducing a controversial approach of removing the counting of 'likes' on all photos uploaded in Australia. Instagram explains that they want to make their platform feel like 'competition' and more focused on the mental health of their users.
However, with the removal of likes potentially affecting big businesses and social media influencers, it's a possible big win for small businesses. The success of a business page on Instagram relies on 'social proof', the higher the likes, the higher the margin of sales. The removal of likes can place small businesses at the same level of engagement as larger businesses allowing them to advertise without the fear of little to no engagement.
Now advertising through the 'new and improved' Instagram, can potentially help small businesses increase engagement, increase the click-through rate and increase sales.