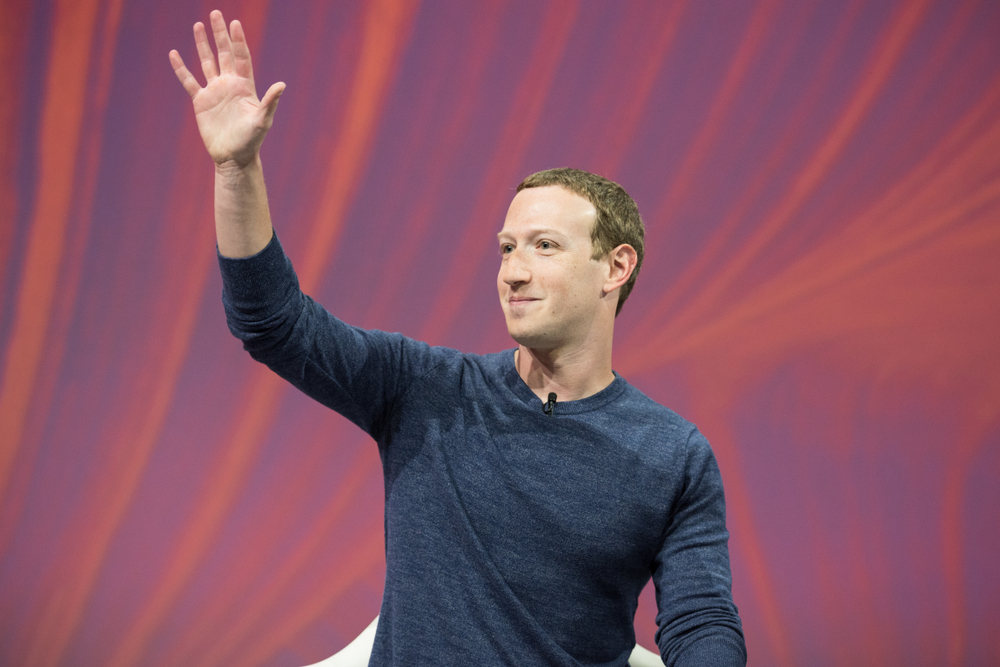 "The future is private". Four words spoken by Facebook founder Mark Zuckerberg may have implications for business owners and their ability to reach and engage with current and potential customers. At the same time, it appears that proposed changes also offer a number of opportunities.
It is no surprise that privacy was on the agenda at the recent F8 two-day conference. Rather than talking about opportunities for business, the focus was firmly about the platforms creating an environment where users can not only feel safe and secure but express themselves freely and feel connected with those around them.
So, what does this shift in focus mean for business? Let's look at the new and noteworthy features each major social media platform has released to help you take advantage of the changing landscape.
Messenger
Messenger is helping not only businesses but everyone with the re-engineering of their app to make it faster, lighter and more reliable. This re-engineered version will keep your business at the top of its game, due to its quick and reliable nature, enhancing consumers trust and confidence for your business.
To accompany this newly designed app comes a brand new one, Messenger for your desktop that will keep a constant flow between devices with everything on the one screen.
A new feature includes lead generation templates in Ads Manager where ads can be created and posted, easily linking potential new customers to simple research procedures for further customer analysis. If you have a business that runs on appointment scheduling you will also be able to implement an appointment feature. Letting customers interact with appointment based businesses, like hairdressers and mechanics, through the familiar social media platform to book their appointments.
WhatsApp
Business catalog is a new feature developed for WhatsApp, connecting businesses and people together. This works by providing a business catalog, similar to a digital brochure, on the social media platform for businesses to display their products and services. "This is going to be especially important for all of the small businesses out there that don't have a web presence, and that are increasingly using private social platforms is their main way of interacting with their customers," the Facebook chief executive Mark Zuckerberg.
Facebook
Facebook will contain a number of new features to keep people connected, from not only your local marketplace but from around the globe. This involves 'putting groups first', re-engineering the Facebook app to make a safe and secure space for customers to go from public spaces to private spaces easily. This re-design combined with new feature groups has been developed to support communities.
The new events tab being introduced on Facebook. This will allow businesses to not only invite friends lists to events but the general public targeted by Facebook through location and profile preferences. This will help businesses expand your marketplace by targeting people outside of their friends list. This new tab is a major turning point for businesses and it also contains a new feature that allows customers to share recommendations to other people in their local area.
Instagram
Instagram will include a new 'Insta-shop' feature. This will let consumers choose on screen products by tapping on the image, providing the consumer with the product, price and a link directing you straight to the business' website to make the purchase. As Instagram is marks itself as a global platform, this can match your business with potential new customers from around the world.
Calling all non-for-profits! A new donation sticker available in Instagram stories, which is helping involve the community around you as a quick and easy way to support and donate. With the test phase happening in the United States now, we can hopefully expect to see this feature roll out globally later this year.
Augmented Reality/Virtual Reality
On the front of AR/VR launches Oculus for business. According to Oculus using VR can become and indispensable part of our daily lives helping "Businesses of all types can use Rift to boost productivity, accelerate trainings, and present the otherwise impossible to their employees and customers—across industries like tourism, education, medical, construction, manufacturing, automotive, and retail."
Launching this spring, this is a major step for all businesses taking that leap into the future digital world.