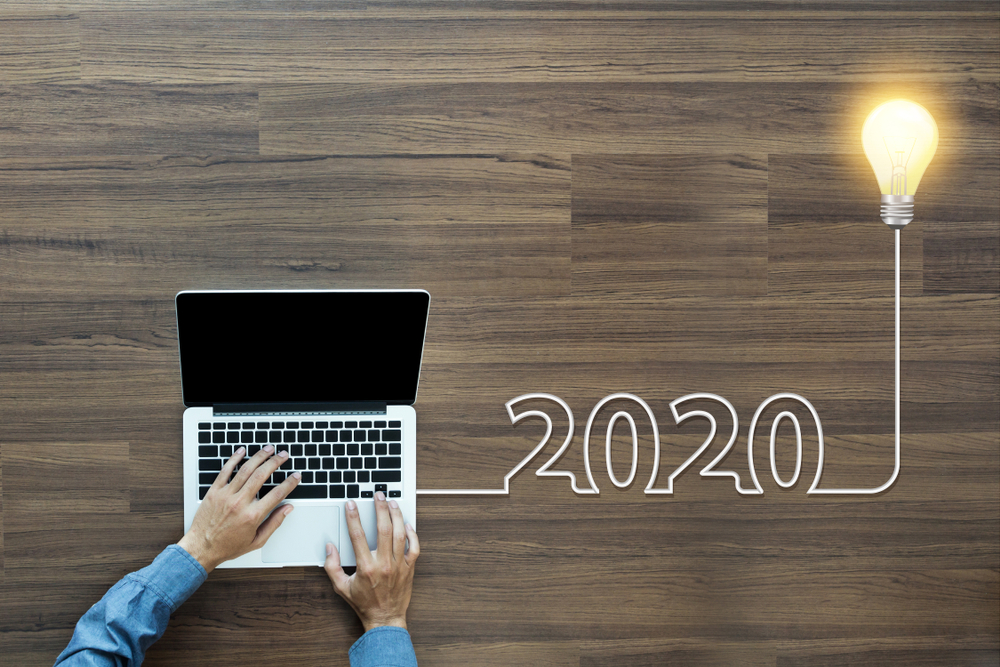 1 | Change your mindset about artificial intelligence (AI)
Businesses that embrace artificial intelligence (AI) and integrate AI into their marketing strategies can maximise their time, allowing them to concentrate on strategy and customer experience. Integrating a chatbot into your website is one relatively low-cost idea. This AI-based technology uses instant messaging to chat in real-time, with your customers and visitors. An estimated 85% of customer interactions will be managed by artificial intelligence this year, including chatbots. However, the human aspect of marketing remains highly important. So while you should utilise AI technology to increase your marketing efforts there is no need to replace the real people behind them.
2 | Customer Experience
Customer Experience probably matters now more than ever due to the integration of Artificial Intelligence. Customers will come to your business presuming that their wants and needs are being heard and seen. Consumers have become more of an active party rather than a passive party due to the growth of online content and customer information. Consumers are going out and doing their own research rather than waiting for you to tell them how great your product is through advertising. Therefore, you should meet these informed consumers, when they reach your website, with strategies for a positive experience that will make them stay.
3 | Employee Engagement
A strong marketing strategy and customer experience depend on employees who believe in the business brand. Employees are the face of your business, whether it's a brick and mortar store on an online service. Employees can make or break the reputation and image of your business that customers carry with them. Create a corporate culture that fosters positive employee attitudes to the business brand and to the service they deliver.
4 | Refresh your website
When was the last time your business updated its website? There are three important questions you should ask yourself to assess if your website is adequate for 2022.
Is it visually appealing?
Studies show that businesses need to engage website visitors from the outset:
Businesses have, on average, 10 seconds to leave an impression on a website visitor
Nearly 50% of website visitors will determine a business's credibility based on the website
More than a third of visitors will stop engaging with a website if they deem it unattractive.
Is it mobile friendly?
This is very important, as 70% of web traffic happens on a mobile phone and users are more likely to buy from companies that incorporate mobile sites.
Does it load quickly?
Users expect websites to load within three seconds. Studies show that nearly half of website users will abandon their search if it takes too long.
5 | Define your SMART goals
It may be perennial advice, but it still holds good for 2022: Set out your business goals for the year. If goals are not set, evaluations of your marketing strategy at the end of the year are problematic, as you will have no benchmarks to compare with actual performance.
6 | Plan your marketing for the year
Along with defining your businesses SMART goals, it is important to plan your marketing year. Know what to post and when to post it, to boost your content marketing and maintain a consistent presence across a range of platforms.
7 | Voice-activated search engines
Voice commerce is the new business frontier, as the use of voice-activated virtual assistants like Siri, Google Assistant and Alexa grows. To facilitate voice-activated virtual assistants it is important connect your business with voice-activated platforms. If you want to learn more about how, read our Infodec Communications blog post here.
8 | Invest in targeted marketing
Investing in targeted marketing can come at a small cost to your business; however, it can reap major gains. It's one thing to develop a marketing strategy and produce advertising, but this means nothing unless the marketing is targeted towards the right consumers who can act and convert to click through.
9 | Become involved in the community
Engaging and involving your business with the local community – including lending yourself to causes, events and charity efforts – can enhance your corporate social responsibility. Choose a cause or charity within the community, something you're proud to represent next to your brand. Today's consumers place a high degree of importance on Corporate Social Responsibility (CSR). However, they can spot a fake campaign or clumsy 'jumping on the bandwagon' tactics from a mile away.
10 | Video Marketing
Video Marketing is the most popular way to introduce customers to new products and the way consumers want to learn about new products. Consumers find video content compelling, with video driving up organic search results up by 50%, compared to text-only content. Driving high engagement with your video marketing can be done not only through YouTube but through posting or starting a live broadcast from Facebook, Instagram or LinkedIn.
For more information
Integrating chatbots:
https://chatbotsmagazine.com/the-importance-of-chatbots-in-every-business-infographic-8a8f990be0aa
Website enhancement:
https://www.bluecorona.com/blog/20-web-design-facts-small-business-owners/
Voice-activated communications strategy:
Video marketing:
https://www.brainshark.com/ideas-blog/2013/August/6-cool-stats-about-video-seo