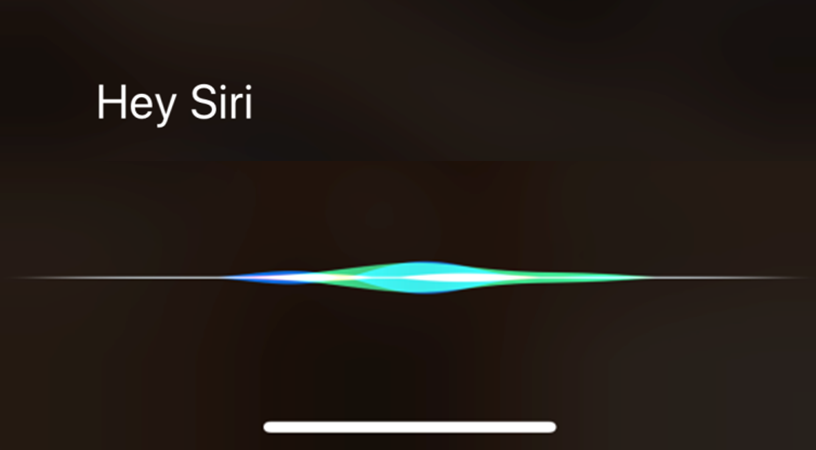 Voice commerce is the new business frontier, as the use of voice-activated search engines like Siri, Google Assistant and Alexa grows. Is your business connecting with the voice-activated search engines as part of its communications strategy?
In 2018 there were around 1 billion voice searches per month. It was recently projected that by 2020 some 30% of web browsing will be screen-less – and that might be the low-end projection.
Statistically, two-thirds of people who use digital voice assistants use their smartphones less. For most people, the process is quicker and easier than typing. For drivers on the road or people with physical disabilities, voice-search queries can make information instantly accessible.
Accepting that voice-activated search is only getting bigger and better, how do you ensure your business is ready for it? The best way is to make sure your website content is optimised towards voice search.
You will need to factor in where search engine assistants get their data from and the different channels for listing your business.
Apple Siri and HomePod
Probably the most well-known search engine assistant would have to be Apple's Siri, who receives more than 10 billion audio requests each month. Your business may be thriving and visible on the internet, and it may have attained high SEO rankings; however, that does not mean Siri will voice your business to those who ask.
Apple gets all its business listings from Apple Maps Connect then matches it with reviews and photos from Yelp and third party recommendation websites. This means that businesses need to verify themselves manually within Apple Maps Connect. The following steps show how your business can achieve this.
1. Go to https://mapsconnect.apple.com/ – Log in with your Apple ID and password.
2. Claim or register your business – From there you can either select "I'm the business owner or "I'm authorised by the business owner."
3. Enter your basic business details – name, phone number and address.
4. Verify your business phone number – You will be prompted to allow Apple to call the number you supply. The call will provide you with a PIN code from Apple or you can opt to "Verify Later."
5. Confirm your business location and opening hours
6. Categorise your business – Allocate your business to an industry category and if you don't see a category that fits, you can suggest one.
7. Add your company website and social media accounts
8. Review your business information – Confirm that everything is correct, and new listings should appear within Apple's Maps app within a week at most. Additional verification may be required.
Google Home & Google Assistant
If you haven't guessed it already, Google obtains all its information from Google. If you provide local services, there are several different ways and a series of steps to ensure your business can be noticed.
First, join the list of local services featured by Google, as well as Google My Business. Verification can be achieved through third-party providers too, such as HomeAdvisor and Porch.
If your business is already a part of the Google Local Services advertisers with Google Guarantee certification, it automatically appears in Google Assistant results. Otherwise, to become a Google Guaranteed business you can fill out and submit this interest form for review. Businesses will go through a mandatory background check and have their licence and insurance details confirmed.
Amazon Alexa
71% of people use voice search engines for common tasks, and tens of millions of powered devices every day are answered by the voice of 'Alexa', its popular assistant. Amazon collects all data for Alexa directly from Yelp, a business directory service, and from Yext, a third-party business service provider.
Creating a Yelp business profile can be accomplished free of charge on the Yelp page by providing all your business information and details. Yext integrates and verifies businesses across a variety of platforms. The details become the source of business listings and information that are fed directly to Amazon's Alexa.
According to the Telstra Small Business Intelligence Report published in 2018, "45 per cent of customers believe voice commerce will enhance experiences with businesses in the near future", so make sure your business is part of the new all-round customer experience. Utilise the basic business details you already have and optimise them for voice search engines to maintain your business 'word-of-mouth' for the modern era.